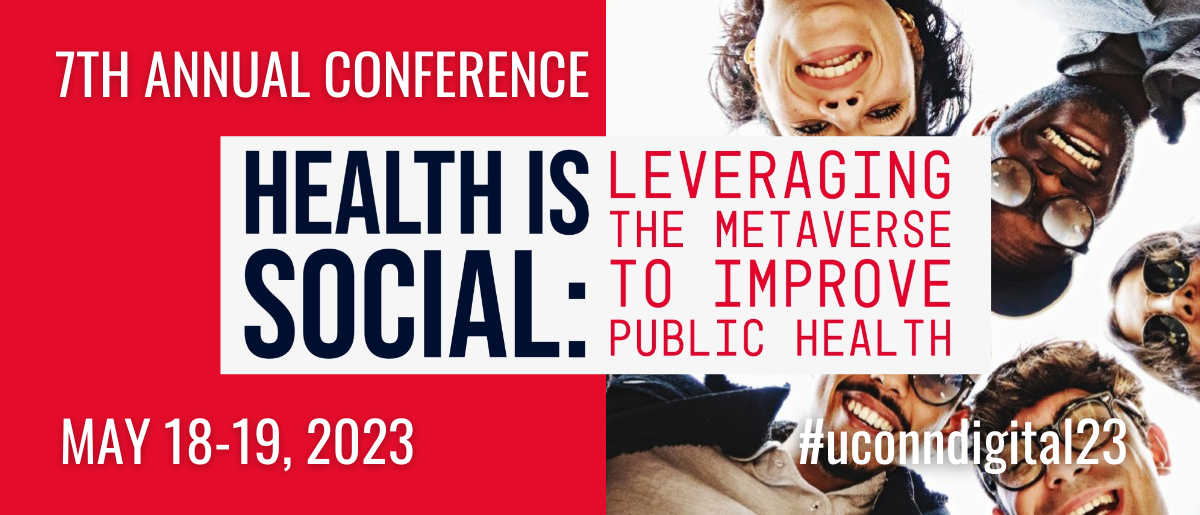 Health is Social: Leveraging the Metaverse to Improve Public Health
The UConn Center for mHealth and Social Media's 7th Annual Virtual Conference will explore how we can use the tools of the metaverse, including social media, virtual reality, and digital technologies, to connect us in ways that solve health problems. A theme throughout the conference will be the role of social connectedness in health and ways we can leverage the metaverse to strengthen social ties, social support, and tilt social norms toward healthy choices, healthy lifestyles, and healthy communities.
The deadline of April 3, 2023 has passed. If you have any questions, please contact mhealthcenter@uconn.edu.