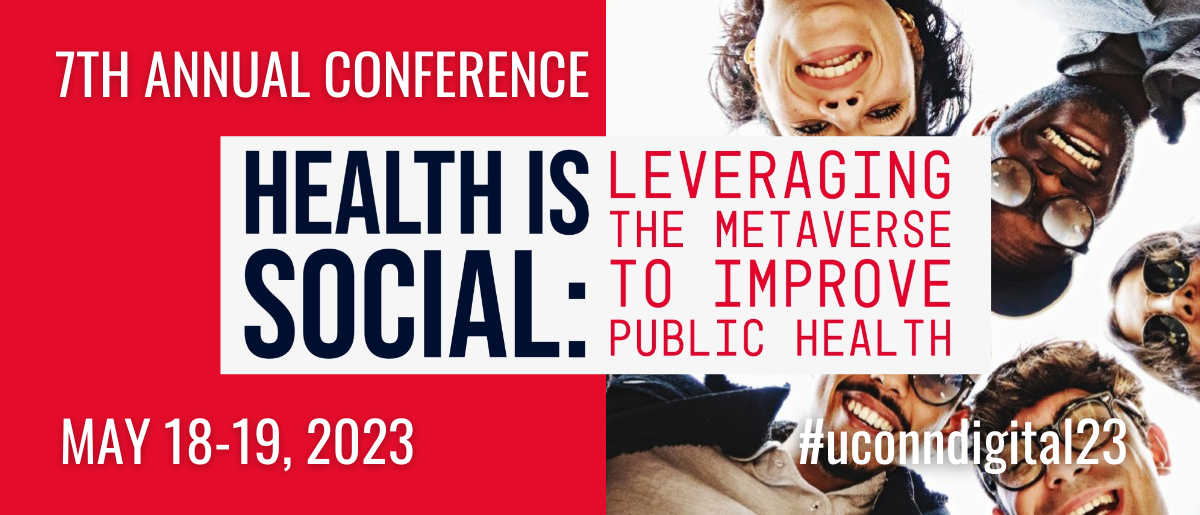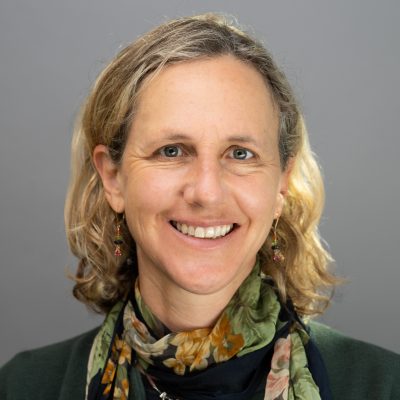 Lorien Abroms, ScD, MA
Professor of Prevention and Community Health; Associate Dean for PhD & MS Programs
Milken Institute School of Public Health
George Washington University
Dr. Lorien Abroms is a behavioral scientist and professor in the Department of Prevention and Community Health at the George Washington University Milken Institute School of Public Health. She also serves as the Co-director of GW's Bright Institute and Public Health & Governance Cluster Lead at GW's Institute for Data Democracy and Politics.
Dr. Abroms' career focuses on the intersection of digital communication technologies and health promotion. She has developed and evaluated mobile apps and text messaging programs for smoking cessation, including for special populations such as pregnant women and HIV+ individuals, and in several countries such as Vietnam, India and Israel. Her programs have been widely disseminated with Text2Quit offered through US quitlines and SmokefreeMom offered through the US National Cancer Institute's Smokefree.gov. Her recent research is focused on health promotion on social media, as well as promoting vaccine uptake and countering vaccine misinformation on social media.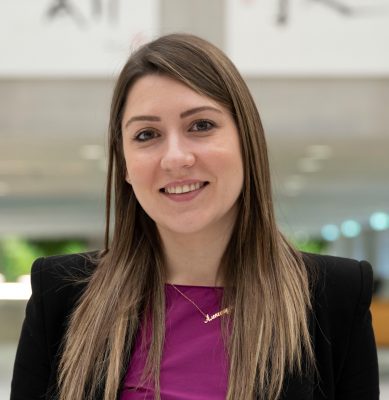 Aleksandra Kuzmanovic
Leadership Social Media Manager
World Health Organization
Aleksandra Kuzmanovic serves as Leadership Social Media Manager at the World Health Organization. In this role she is supporting and advising the WHO Director-General and the Organization's senior leadership on social media activities. She is also leading WHO's partnerships with social media platforms, including those focused on fighting health mis- and dis-information. Together with the corporate social media team, she co-manages WHO's presence on Facebook, Twitter, LinkedIn, Instagram, TikTok, Pinterest and Snapchat.
Previous to this role, Ms Kuzmanovic served as WHO Communications Consultant in the Department of Public Health and Environment. She joined WHO in 2015.
Aleksandra holds a Master of Arts in Standardization, Social Regulation and Sustainable Development from the University of Geneva, Switzerland, and Bachelor of Engineer in Management from Belgrade University, Serbia.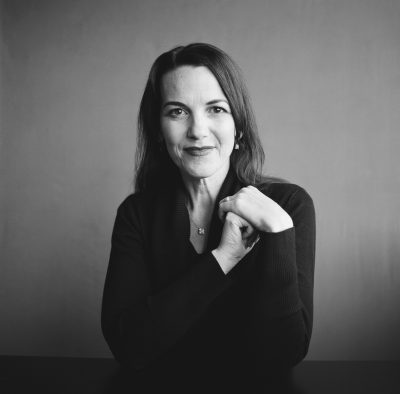 Julianne Holt-Lunstad, PhD
Professor of Psychology and Neuroscience
Brigham Young University
Julianne Holt-Lunstad, Ph.D. is a professor of psychology and neuroscience at Brigham Young University, where she was recently named the Martin B Hickman Outstanding Scholar and is also the director of the social neuroscience lab. She also has an adjunct professorship at Iverson Health Innovation Research Institute Swinburne University of Technology; Melbourne, Australia; and the founding Scientific Chair for the US Coalition to End Social Isolation and Loneliness and the Foundation for Social Connection.
Dr. Holt-Lunstad's research is focused on the long-term health effects of social connection and her work has been seminal in the recognition of social isolation and loneliness as risk factors for early mortality. Her program of research takes an interdisciplinary and multi-level approach to understanding the associations between social relationships and long-term health outcomes, factors that may moderate the association, and the biological (autonomic, neuroendocrine, gene) pathways by which these associations occur. She has also recently begun work that examines how social relationships may be utilized in interventions to potentially reduce risk.
Dr. Holt-Lunstad has worked with government organizations aimed at addressing this issue. She has provided expert testimony in a US Congressional Hearing, expert recommendations for the US Surgeon General Emotional Well-Being in America Initiative, served as a member of the scientific advisory committee for the UK Cross Departmental Loneliness Team, and a member of a National Academy of Sciences Engineering & Medicine consensus committee, and the US Administration for Community Living. She also serves as a scientific advisor for several organizations across sectors. She has been awarded the George A. Miller Award from the American Psychological Association, Karl G. Maeser Distinguished Faculty Research Award, Mary Lou Fulton Young Scholar Award, Marjorie Pay Hinkley Endowed Chair Research Award from BYU, and is a Fellow for the Association of Psychological Science and American Psychological Association. Her work has been highlighted in the BBC 100 Breakthrough Health Discoveries in 2015 and has been covered in the New York Times, The Washington Post, Time Magazine, Scientific American, This American Life, The Today Show, and other major media outlets.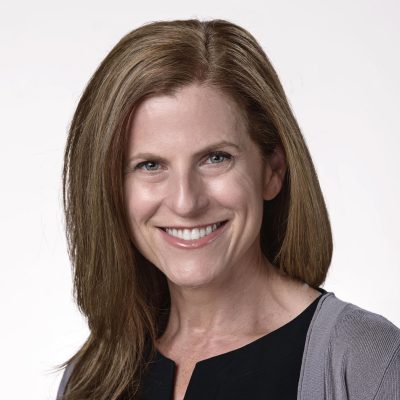 Risa B. Weisberg, PhD
Chief Clinical Officer, BehaVR
Professor of Psychiatry, Boston University School of Medicine
Adjunct Professor of Family Medicine, Alpert Medical School of Brown University
Fellow, Association for Behavioral and Cognitive Therapies
Scientific Council, Anxiety and Depression Association of America
Dr. Risa Weisberg is the Chief Clinical Officer at BehaVR, Inc, a virtual reality based-digital therapeutics company. In this role, she is responsible for the clinical content of BehaVR's products as well as the company's research strategy. Dr. Weisberg has devoted her career to developing and scientifically testing scalable interventions for common behavioral health problems. Her mission is to expand the reach of high-quality, science-based behavioral health treatment.
Dr. Weisberg has a doctoral degree in Clinical Psychology from the University at Albany. She completed a doctoral internship and postdoctoral fellowship at Brown University. She is a Professor of Psychiatry at the Boston University Chobanian & Avedisian School of Medicine and an Adjunct Professor of Family Medicine at the Alpert Medical School of Brown University. She is an expert in cognitive-behavioral therapy and acceptance and commitment therapies. Much of her work has focused on the integration of behavioral health and primary care. As such, Dr. Weisberg has broad experience in treatment development and implementation for common behavioral health problems including anxiety, depression, chronic pain, substance use disorder, and adaptation to living with other chronic medical difficulties. Her research has been funded by over 20 grants from the National Institutes of Health, the Patient Centered Outcomes Research Institute, the Veterans Administration, and numerous foundations.
Dr. Weisberg was previously the Assistant Chief of Psychology at the VA Boston Healthcare System, where she also directed the Psychology Internship Training Program. She is a member of the Scientific Council of the Anxiety and Depression Association of America (ADAA) and a Fellow and of the Association for Behavioral and Cognitive Therapies (ABCT). She is a former member of the Board of Directors for both ADAA and ABCT. She lives outside of Boston, Massachusetts with her husband, two daughters, and their seriously spoiled Portuguese water dog.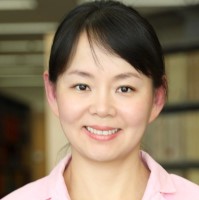 Y. Alicia Hong, PhD
Professor, Deptartment of Health Administration & Policy, College of Public Health, George Mason University
Dr. Y. Alicia Hong's current research interests include: 1) Implementation science of digitalization of evidence-based programs for wider dissemination in underserved populations, 2) personalized behavioral intervention, and 3) patient engagement and patient-provider communication in eHealth settings.
Dr. Hong has served as PI, Co-PI, or sub-PI in more than 20 large research projects funded by HHS-OMH, NIH, CDC, HRSA, and private foundations. She has published 100+ peer-reviewed journal articles, and served in grant review panels for NIH, NSF, HRSA, and international organizations. Hong has taught graduate courses on social determinants of health, program planning and evaluation, research methods, mHealth, behavioral intervention, and comparative global health systems.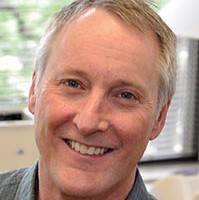 David Buller, PhD
Senior Scientist and Director of Research, Klein Buendel, Inc.
Dr. David Buller is a Senior Scientist and Director of Research at Klein Buendel. After earning his PhD from Michigan State University, he was hired as an Assistant Professor for Texas Tech University's Department of Speech Communication. In 1986, he joined the faculty in the Department of Communication at the University of Arizona where he was promoted from Assistant to Associate to Professor of Communication. In 1997, he moved to Colorado to become a Senior Scientist at AMC Cancer Research Center (1997-2002) and later the Harold Simmons Senior Scientist for Health Communication at the Cooper Institute (2002-2005). Dave joined Klein Buendel in 2005. Dave's health communication research focuses on occupational, school, and community interventions to increase sun protection, market-place efforts to control access to alcohol and cannabis, and strategies to improve dietary behavior and physical activity and reduce the use of tobacco and alcohol, using interpersonal, media, and technology-based interventions.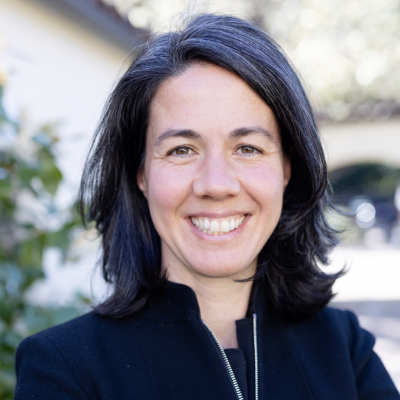 Eleni Linos MD, MPH, DrPH
Professor of Dermatology and Epidemiology, Stanford University
Eleni Linos MD, MPH, DrPH, is Professor of Dermatology and Epidemiology at Stanford University.  Dr. Linos' work focuses on public health, technology, cancer prevention and the care of older adults. Dr. Linos is dually trained in epidemiology and dermatology and is the principal investigator of several NIH funded studies aimed at improving the lives of patients. She received her medical degree from Cambridge and Oxford Universities in the UK, then completed a masters and doctoral degree in epidemiology at the Harvard School of Public Health and trained in Dermatology at Stanford University.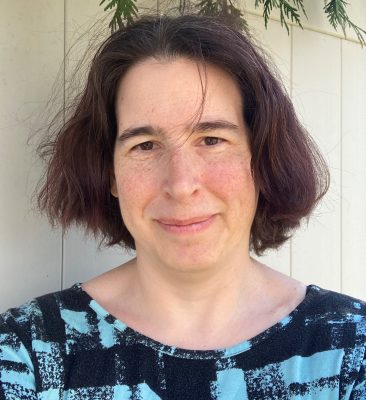 Anna Williams; Patient Advocate, Moderator of the Trigeminal Neuralgia Support Facebook Group
Anna Williams is a patient advocate in the headache disease community. She finds it to be an empowering experience to help others navigate the patient journey. One of her diagnoses is a rare condition, Trigeminal Neuralgia. She joined the admin team of the "Trigeminal Neuralgia Support Group" to help support, encourage and educate those who experience this disease and their caregivers/supporters. Her favorite part aside from encouraging members is to create resources the members can use to better be able to partner with their health care providers in their treatment plans.
Anna's advocacy not only takes place in Facebook groups, but also with organizations. She serves on the Board of Directors for Clusterbusters, an organization that advocates for those who experience cluster headache. She also works with organizations such as the Alliance for Headache Disorders Advocacy and the Chronic Disease Coalition to make sure the patient voice is heard among policy makers.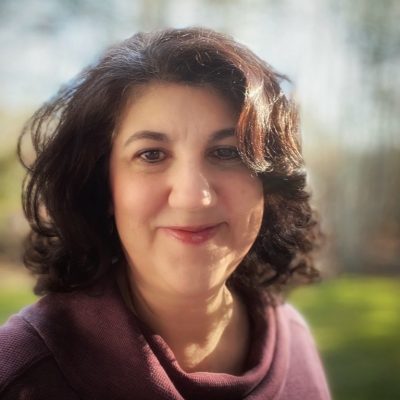 Lori Cooney, M.Ed; Program Director, Institute of Community Inclusion, UMass Boston; Moderator of the Eosinophilic Family Support Network Facebook Group
Lori Cooney is a program director of inclusive education and curriculum design at the Institute for Community Inclusion at the University of Massachusetts Boston. She has a strong commitment to helping families and individuals affected by eosinophilic and other rare diseases. Since 2009, she has administered a Facebook group with close to 13k members that provides valuable support and resources. In addition, Lori has over 25 years of extensive experience in designing and delivering professional development on universal design for learning (UDL), inclusive education, learning plans, curriculum development, course design, technology integration, college and career readiness, and assessment strategies.
Lori is passionate about creating inclusive learning environments for all individuals and has had the privilege of consulting on the design of inclusive playgrounds, obtaining funding for the creation of several inclusive outdoor play spaces on Cape Cod, and facilitating numerous workshops. Her work has been recognized through various awards, including the 2012 MassCUE Pathfinder Award and present Champion, a Technology Humanist Award from Worcester Polytechnic Institute, and as a Christa McAuliffe Teacher by the Challenger Learning Center at Framingham State University.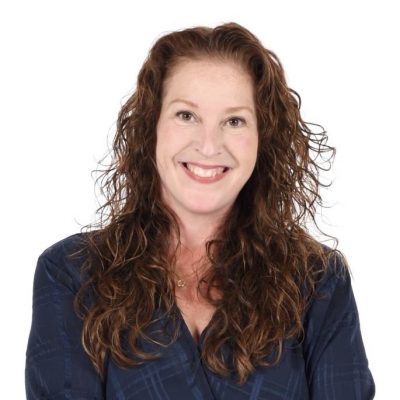 Mary Van Doorn; Coach, Patient Advocate, and Founder, Sugar Momma Strong Diabetes Support Facebook Group
Mary Van Doorn is a mom, wife, business owner, type 2 diabetes advocate and the founder of Sugar Mama Strong Diabetes Support for Women and the Sugar Mama Strong Sisterhood. Mary's work has been featured by Yahoo! Living, Parents.com, Diabetic Living Magazine, Healthline, and Healthgrades. Her all-inclusive workouts have been featured by the American Diabetes Association and she is a regular contributor to Bezzy T2D.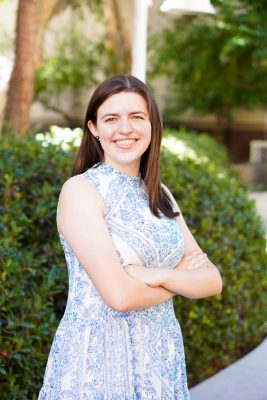 Madison E. Taylor, Graduate Student, University of California - Irvine
A Systematic Review of Risks and Opportunities for Youth Mental Health within the Developing Metaverse
Madison Taylor (she/her) is a first year Clinical Psychology Ph.D. student at the University of California - Irvine working with Dr. Stephen Schueller. She received her Bachelor's degree in Psychology from the University of Pennsylvania and served as a research coordinator for the Kleiman Lab and Dialectical Behavior Therapy Clinic at Rutgers University before transitioning to her current role.
Madison is interested in developing, evaluating, and implementing brief, technology-driven mental health and well-being interventions for older adolescents and young adults. Her recent work has also focused on identifying for which youth social media and other digital technology use may result in increases or decreases in their mental health and well-being.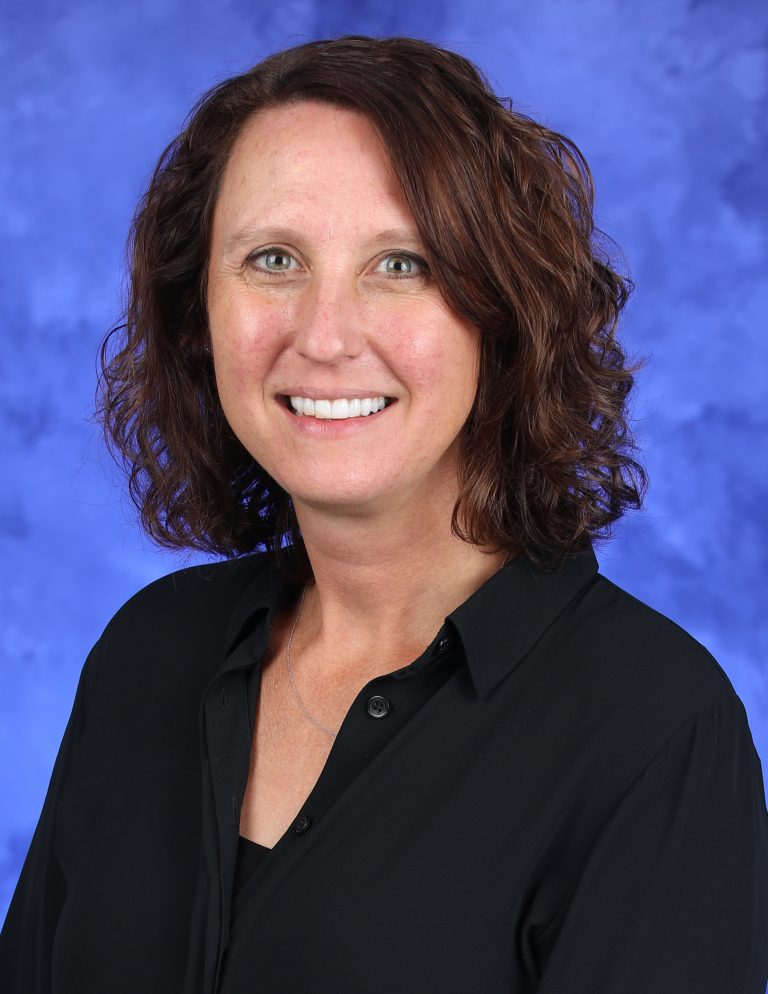 Susan Veldheer, DEd, RD, Assistant Professor, Department of Family and Community Medicine and Public Health Sciences, Penn State College of Medicine
Using the behavior change wheel for the development of a digitally delivered cooking intervention to improve cooking skills in adults
Dr. Veldheer is a prevention scientist and registered dietitian working at the nexus of community and clinical intervention. In her research, she uses a behavioral theory-driven approach to develop and test of Food as Medicine interventions to address diet-related chronic disease. Current projects include an integrated gardening, cooking and nutrition education intervention for adults at risk for cardiovascular disease, and a prescription produce program for patients with diabetes in a low income, primarily Hispanic community.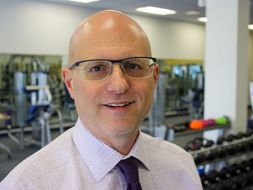 Peter Giacobbi, PhD, Professor of Sport, Exercise, and Performance Psychology at West Virginia University
Use of Facebook Groups to Improve Physical Activity and Sleep with Mid-Life Adults: Descriptive Analysis of User Engagement, Posts, and Interviews
Dr. Giacobbi is a Professor of Sport, Exercise, and Performance Psychology at West Virginia University (WVU) in the College of Applied Human Sciences with a joint appointment in the WVU School of Public Health. His research is focused on the development and testing of theory-based behavioral interventions to address exercise, psychological stress, sleep, and smoking cessation. He is particularly interested in testing interventions that sequentially or simultaneously address multiple health behaviors. He is currently funded by Facebook to test a physical activity and sleep intervention in private groups with adults ages 50 to 65. He serves as co-investigator on an R01 testing the efficacy of a guided imagery intervention for smoking cessation in Arizona, New York, and West Virginia (PI, Gordon, NIH/NCCIH, R01 AT011500.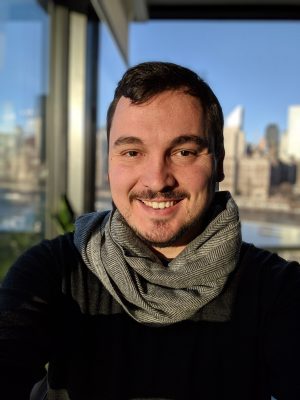 Michael Sobolev, PhD, Behavioral Scientist, Cedars-Sinai Medical Center, Los Angeles
Time-Varying Model of Engagement with Digital Self Reporting
Michael Sobolev, PhD is a behavioral scientist at Cedars-Sinai Medical Center and the Samuel Oschin Comprehensive Cancer Institute and a visiting scholar at the Schaeffer Center for Health Policy and Economics at the University of Southern California. His research builds upon the area of behavioral science and utilizes mobile technologies and data science to enhance health and wellbeing. He possesses a comprehensive background in behavioral sciences, complemented by specialized training in the design of mobile health (mHealth) studies and applications, the application of data science for personalizing and optimizing digital interventions, as well as a human-centered approach to technology design.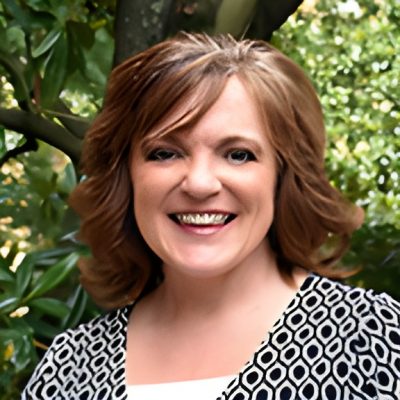 Pamela J. Wright, PhD, MS, MEd, RN, CEN, Assistant Professor, University of South Carolina
Leveraging Digital Technology for Social Connectedness among Adults with Chronic Health Conditions: A Systematic Review
Pamela J. Wright is an assistant professor at the USC College of Nursing, a core faculty member of the Advancing Chronic Care Outcomes through Research and iNnovation (ACORN) Center, and a faculty affiliate with the Prevention Research Center. The mission of Dr. Wright's program of research is to improve symptom management, reduce risk of comorbidities, and improve physical and psychological health outcomes along women with polycystic ovary syndrome (PCOS) across the lifespan. Her foci include resistance exercise as therapeutic management for women with PCOS, technology-assisted behavioral interventions to promote exercise, and health-related quality-of-life among peri-postmenopausal women with PCOS. Prior to academia, Dr. Wright worked eight years as a certified emergency nurse following a 15-year career as an exercise professional and health and fitness facility owner.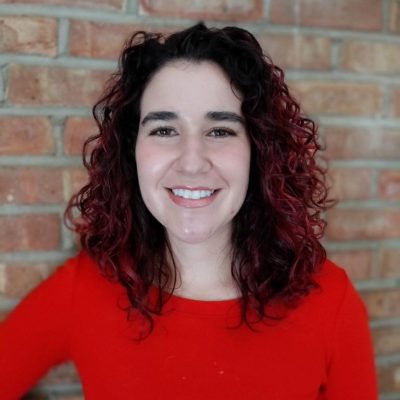 Lindsay Palmer, PhD, Post Doctoral Fellow, Department of Allied Health Sciences, University of Connecticut
A Qualitative Analysis of Abortion Misinformation on Twitter Following the Dobbs Decision
Lindsay graduated from Penn State with a Ph.D. in Psychology and Women's, Gender, and Sexuality studies. She is a post-doctoral scholar at the University of Massachusetts Chan Medical School and works with Dr. Sherry Pagoto to develop digital health interventions and investigate factors related to health inequities. Her research primarily focuses on social and health disparities, stigma, and diversity.