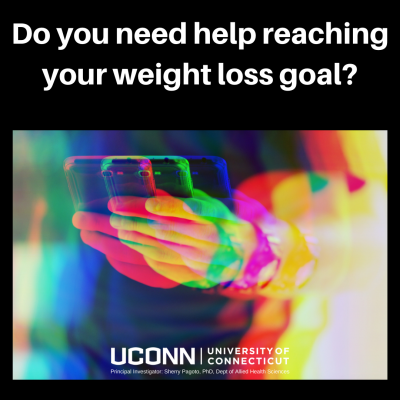 Single Arm Trial of a Multi-Component Commercial Digital Weight Loss Program
Our team has collaborated with WW to test an update to WW's lifestyle modification program. This research study is recruiting nationwide.
Participants will be asked to track their weight, food, and activity in a mobile app over the course of research study, in addition to completing surveys and weighing in regularly.
Compensation provided.
Please click this link to learn more: https://redcap.uchc.edu/redcap/surveys/?s=TDRAPMPTER
Future Opportunities
We will also begin recruiting for another weight loss study in Fall 2021!